Spring is the perfect time to get your outdoor spaces looking their best! Benjamin Moore Arborcoat stains will help you beautify and protect your investment.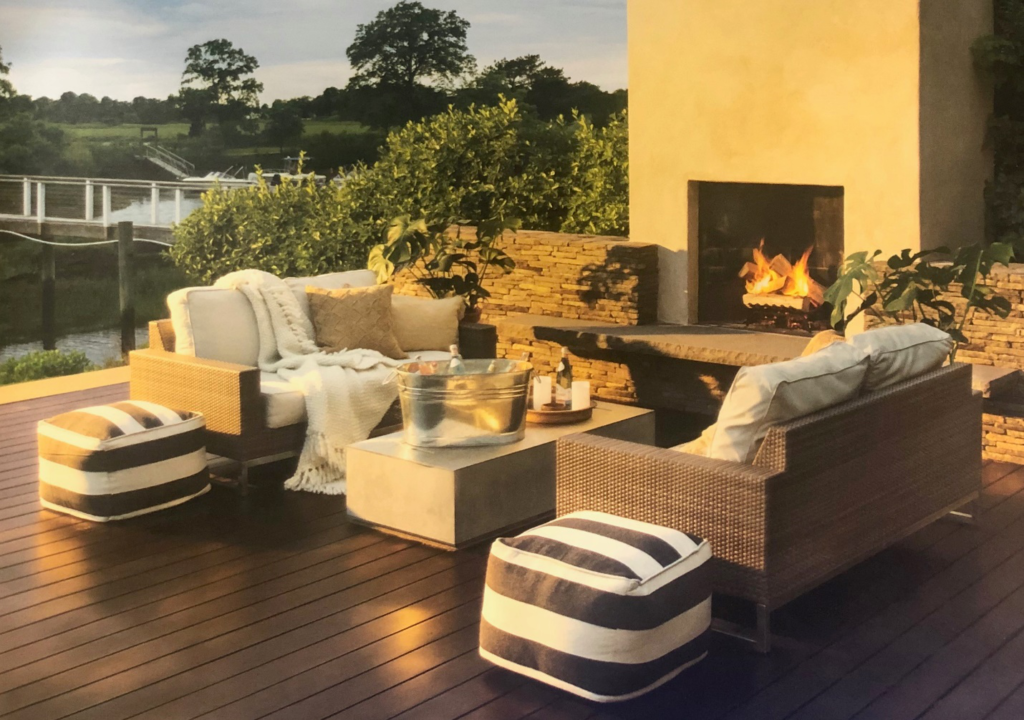 Aborcoat's advanced waterborne technology has been engineered for superior durability and protection. The benefits of Arborcoat Waterborne Stains include:
Excellent color retention

Dries in 1-3 hours

Provides a UV and mildew-resistant coating

Easy soap and water clean up

Solid stains can be used on composite decks
Our waterborne stains come in multiple opacities (translucent, semi transparent, semi solid, and solid). When selecting an opacity, keep in mind that the amount of pigment in the stain dictates the longevity of the color and finish. The more opaque the stain, the longer it will last. We have sample pints available for purchase so that you can test the color and opacity before you invest in a larger quantity.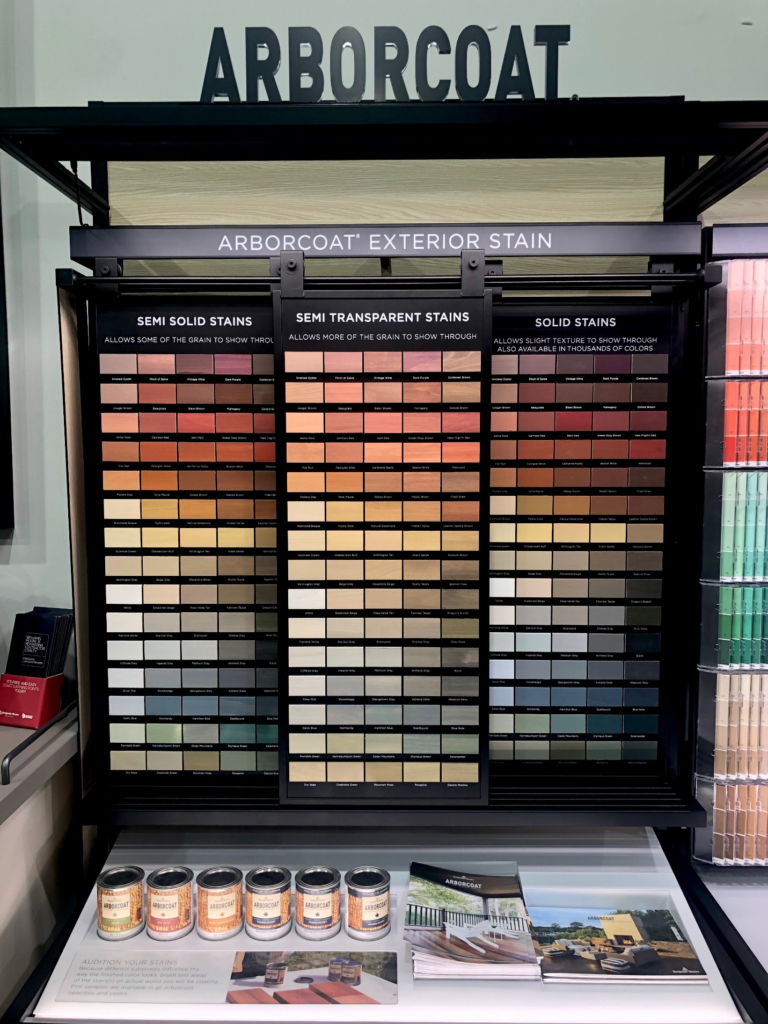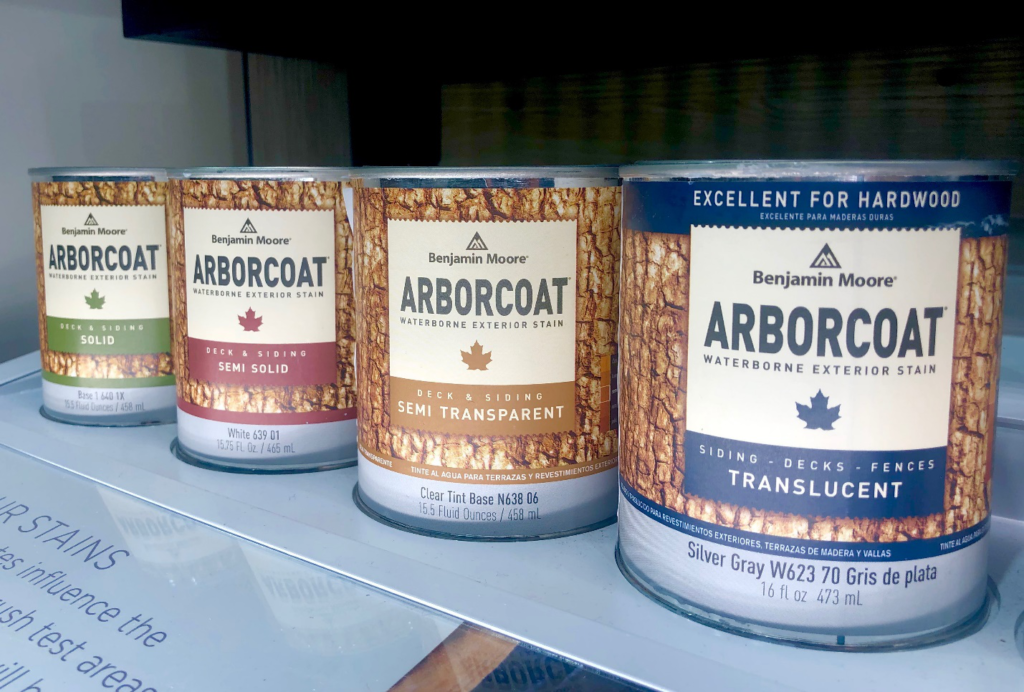 We also carry Arborcoat's Classic Oil Finishes with advanced alkyd technology for strong penetration and excellent durability. The unique alkyd formulation enhances the natural beauty of the wood by delivering rich color and long-lasting protection, without obscuring woodgrain or texture. The benefits of Arborcoat Classic Oil Finishes include:
Excellent durability: resists cracking and peeling

Provides a UV and mildew resistant coating

Translucent oil finishes designed to enrich hardwood

Oil primer offers excellent adhesion and stain-blocking properties
The Classic Oil Finishes come in translucent, semi-transparent, and semi-solid. We also have an oil primer to start the job off right.
Preparation is the key to success when staining. If you want optimum performance, you will want to be sure to use the proper product to prepare your surface.
Remove

is designed to remove peeling oil and latex stains

Restore

is a bleach-free formula designed to restore grayed and severely weathered wood

Brighten

removes tannin and rust stains and breaks the mill glaze on new wood

Clean

is ideal for maintenance cleaning and removes mold and mildew stains

STEPS FOR SUCCESS
Preparation
-Use our prep and cleaning products for best results
-Sand surfaces after washing and allow to dry thoroughly before staining
Application
-Ensure moisture content is below 18% on the day of application
-Only apply stains when the surface temperature is between 40*F and 90*F
-Avoid staining in direct sunlight and be sure to maintain a wet edge to avoid lapmarks
Maintenance
-Wash decks and siding annually using prep product Clean multi-purpose cleaner
NEW LOCATIONS! COME VISIT US AND EXPLORE!
We've moved from the Dobbin Road location to our new, roomy location just down the road:
Columbia Paint and Decorating, a Benjamin Moore Dealer
6822 Oak Hall Lane, Suite C2, Columbia MD 21045
443-319-4001 / info@columbiapaintco.com
Expect the same one-stop shopping for all your decorating needs. We are a full-service Benjamin Moore dealer offering the best quality of decorating products at the best prices around. We have a large supply of paint and paint supplies, wallcoverings, custom window treatments, fabrics and now NEW flooring selections from Kaleen Rugs and Luxury Vinyl Tile selections. And of course the same excellent customer service, knowledge and customer satisfaction that you've come to expect.
ANNOUNCING OUR SECOND LOCATION:  
Clarksville Paint & Decorating, a Benjamin Moore Dealer
12447 Clarksville Pike, Suite 1A, Clarksville, MD
443-552-1111 / info@columbiapaintco.com