Looking to update your kitchen without breaking the bank? Painting your cabinets is an affordable solution with a big impact!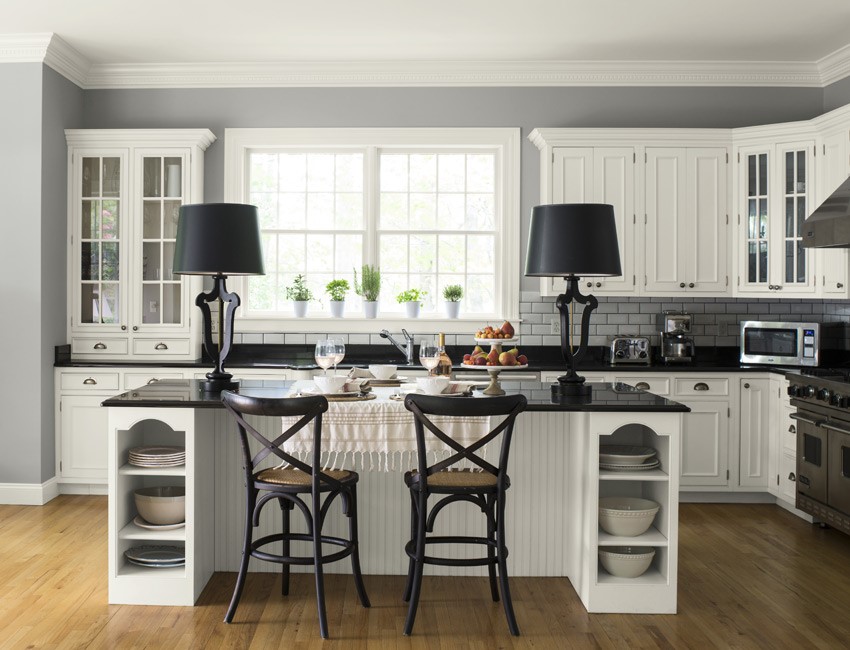 We have multiple excellent paint options for updating your cabinets. The two we will focus on today are
Insl-X Cabinet Coat (available in satin and semi-gloss)
Benjamin Moore Advance (available in matte, satin, semi-gloss and high gloss)
Cabinet Coat delivers an ultra-smooth, factory-like finish with long lasting beauty. It dries and cures quickly so you don't have to wait long to get back to everyday life in your kitchen.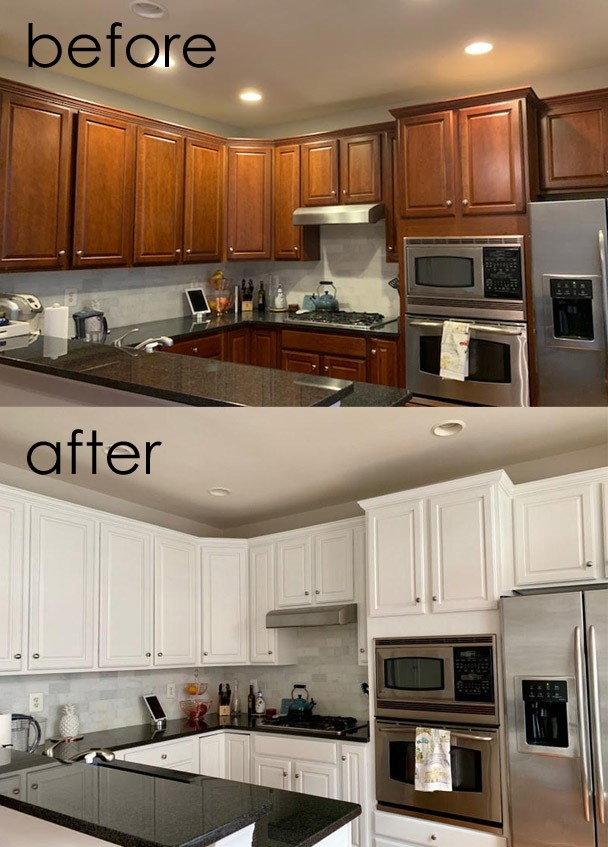 Above is an example from some of our favorite local painters, MC Painting. They did a beautiful job using Cabinet Coat on these kitchen cabinets; the kitchen looks like a completely different room.
Below is an example of Advance High Gloss in Province Blue 2135-40 from Benjamin Moore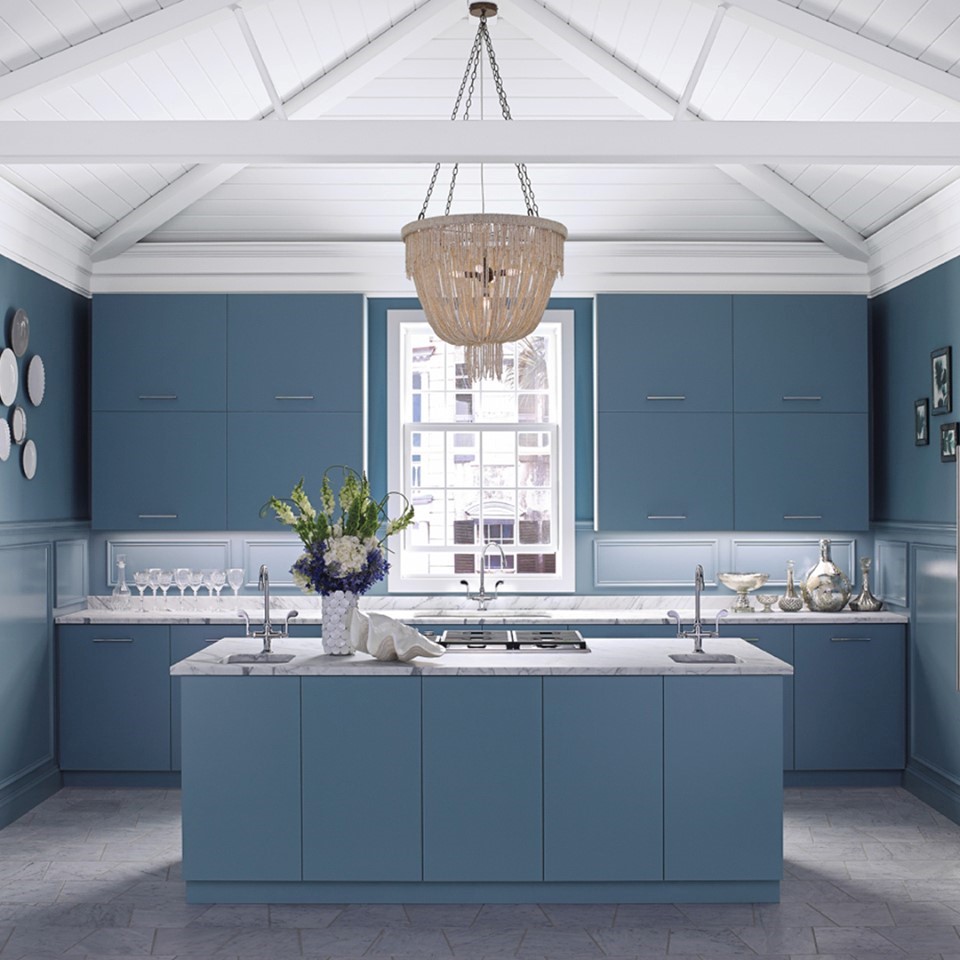 Advance gives the look of an oil paint with the convenience of water clean up. It takes a little longer to dry and cure than Cabinet Coat, but this beautiful finish is worth the wait!
DIY Cabinet Painting Step by Step
Step 1

Plan on your desired look (sheen and colors)
Identify your substrate (surface to be painted)

Step 2

Prepare your work area

cover surfaces that need to be protected
tape off adjacent walls or floors

Remove and label all hardware
Lightly sand doors with 200 grit sandpaper
Thoroughly wash doors with degreaser

Step 3

Prime: brush in corners and detailed areas. Go over entire surface with roller to smooth out
Allow to dry according to primer instructions on can
If there is a tannin or stain bleed-through, spot prime with BIN or Cover Stain

Step 4

Apply topcoat: brush in corners and detailed areas. Go over entire surface with roller to smooth out. Always be sure there is adequate amount of product on the brush or roller *do not dry brush or roll!*
Allow to dry according to instructions on can
Lightly sand between coats if desired
Apply second topcoat
*A third coat may be needed

Step 5

Allow to cure according to instructions on can
Replace hardware and hang doors
Enjoy your beautiful new cabinets!
NEW LOCATIONS! COME VISIT US AND EXPLORE!
We've moved from the Dobbin Road location to our new, roomy location just down the road:
Columbia Paint and Decorating, a Benjamin Moore Dealer
6822 Oak Hall Lane, Suite C2, Columbia MD 21045
443-319-4001
Expect the same one-stop shopping for all your decorating needs. We are a full-service Benjamin Moore dealer offering the best quality of decorating products at the best prices around. We have a large supply of paint and paint supplies, wallcoverings, custom window treatments, fabrics and now NEW flooring selections from Kaleen Rugs and Luxury Vinyl Tile selections. And of course the same excellent customer service, knowledge and customer satisfaction that you've come to expect.
ANNOUNCING OUR SECOND LOCATION:

Clarksville Paint & Decorating, a Benjamin Moore Dealer
12447 Clarksville Pike, Suite 1A, Clarksville, MD
443-552-1111