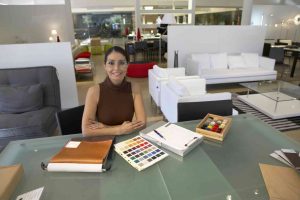 When you're hiring an interior designer, it's essential to find a qualified one. They are responsible for creating the ambiance for every room and do so within your budget. Continue reading to learn more about the many benefits that interior designers can offer.
Exceptional At Accounting For Space
The fact that an interior designer understands the fundamentals of space management and how to utilize the floor space in your home is one of the most crucial reasons to hire them. The size and shape of each area are decided through a functional analysis depending on how it will be used. You will be left with an inadequate floor plan that results in a congested and ugly home without effective space planning and management.
Qualified For The Job
You don't extract your teeth when you want them out. You visit a licensed dentist because they have the skills and expertise to do the task successfully. An interior designer's job duties also include creating homes. They have the training and knowledge to produce a house design that aligns with your tastes.
They Help You Stay Within Your Budget
This is the most significant benefit of working with an interior designer for most people. They offer solutions tailored to match your budget without sacrificing quality while keeping your budget in mind. They ensure you don't make any costly errors, which helps you save a ton of money in the long run.
They Prioritize Making Your Home As Functional As Possible
Never settle for a house that is merely attractive to the eye. It is best to have one that is both beautiful and useful. Interior designers are skilled at ensuring that everything in your home works to simplify your life. They effectively utilize every space in your house by combining creativity and cutting-edge solutions.
Interior Designers Offer Fresh Ideas
You can look up home interior ideas online and try to imitate them. However, an interior designer brings original suggestions to the table that you might need to become more familiar with. They have received training to utilize space best and create designs that bring it to life.
NEW LOCATIONS! VISIT THE US AND EXPLORE!
We've moved from the Dobbin Road location to our new, roomy location just down the road:
Columbia Paint and Decorating, a Benjamin Moore Dealer
6822 Oak Hall Lane, Suite C2, Columbia, MD 21045
443-319-4001
Expect the same one-stop shopping for all your decorating needs. We are a full-service Benjamin Moore dealer offering the best quality decorating products at the best prices around. We have an ample supply of paint and paint supplies, wallcoverings, custom window treatments, fabrics, and now NEW flooring selections from Kaleen Rugs and Luxury Vinyl Tile samples. And, of course, the same excellent customer service, knowledge, and customer satisfaction that you've come to expect.
ANNOUNCING OUR SECOND LOCATION:
Clarksville Paint & Decorating, a Benjamin Moore Dealer
12447 Clarksville Pike, Suite 1A, Clarksville, MD