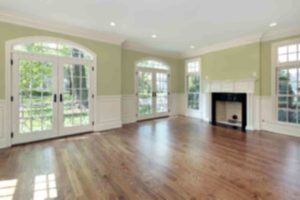 The shiplap trend in interior design isn't going anywhere anytime soon. It's so common that your neighbors may have included it in their plans when planning improvements and renovations for their homes. In any event, we have some advice on how to paint shiplap more skillfully. Please keep reading to learn more about our practical tips when painting the shiplap in your home.
Select The Right Paint
Before starting, you must choose the type of paint you'll be using. Ultimately, the choice is determined by the kind of shiplap being used. A mixture of water-based paint and primer is required for wooden surfaces. Even while it seems pricey, you can save a lot of time and money.
Select The Proper Sheen
The next step is to decide which paint sheen you require. Strive to balance both practicality and beauty as you do this. Although flat shine is lovely, cleaning it might not be easy. For now, employ semi-gloss sheens in the dining and kitchen areas.
Protection Against Water Damage
Compared to natural wood, engineered wood acts differently. MDF, short for medium-density fiberboard, is another name for this substance. For best longevity, prime it with an oil-based primer, add a water-based paint, then finish with urethane enamel.
Concealing Holes And Gaps
You should make your home as aesthetically beautiful as possible, even if you aren't staging it for potential buyers. Covering any cracks or holes in the walls would be best to achieve this. These problems can also arise with shiplap, but at least it is relatively simple to correct. Before you begin your painting adventure, use caulk or spackle to help cover those unsightly holes.
NEW LOCATIONS! VISIT THE US AND EXPLORE!
We've moved from the Dobbin Road location to our new, roomy location just down the road:
Columbia Paint and Decorating, a Benjamin Moore Dealer
6822 Oak Hall Lane, Suite C2, Columbia, MD 21045
443-319-4001
Expect the same one-stop shopping for all your decorating needs. We are a full-service Benjamin Moore dealer offering the best quality decorating products at the best prices around. We have an ample supply of paint and paint supplies, wallcoverings, custom window treatments, fabrics, and now NEW flooring selections from Kaleen Rugs and Luxury Vinyl Tile samples. And, of course, the same excellent customer service, knowledge, and customer satisfaction that you've come to expect.
ANNOUNCING OUR SECOND LOCATION:
Clarksville Paint & Decorating, a Benjamin Moore Dealer
12447 Clarksville Pike, Suite 1A, Clarksville, MD