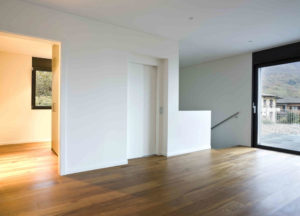 Does your house receive plenty of natural light? If so, choosing a paint color that will complement and enhance this beautiful lighting is important. While some colors may absorb or darken natural sunlight, certain colors can take your home décor to the next level.
Whites of All Undertones
White is a timeless color that can enhance the look of any furniture, wall décor, or other design features in your home. It's important to note that not all whites are the same; each has a subtle undertone that can affect your furnishings. To ensure a cohesive look, consider the overall style of your home when choosing a shade of white that complements your preferences.
Purple
Purple is a majestic and playful shade much more versatile than you might think. Because it's made up of red and blue tones, you can use this color in various ways in your décor, from window treatments to area rugs. And the more natural light you have in a space, the more vibrant and lively purple can appear.
Blues
Blue is an incredibly calming color that reflects natural light beautifully. If you live near a lake or the shore, it can also play off of the water or blue sky. Depending on your style, you can experiment with bold navy statement walls or a bright cerulean shade.
Earthy Greens
If your home has plenty of natural light, a green color scheme can be a lovely choice. Consider using a beautiful, rich emerald with velvet accents or intricate gold designs to enhance the look. If you have a yard, a mossy green can complement the surroundings or stand out against a wooded backdrop. In an urban environment, the right shade of green can even evoke the feeling of being in nature.
Beige and Neutrals Colors
To create a sense of cohesion in your home, consider using a neutral or beige color palette in spaces that flow into one another. Grey or beige walls can be a backdrop for other design elements, such as plants or brightly colored furniture. Opt for light-colored floors to complement a neutral wall and create a more open and spacious feel.
NEW LOCATIONS! VISIT THE US AND EXPLORE!
We've moved from the Dobbin Road location to our new, roomy location just down the road:
Columbia Paint and Decorating, a Benjamin Moore Dealer
6822 Oak Hall Lane, Suite C2, Columbia, MD 21045
443-319-4001
Expect the same one-stop shopping for all your decorating needs. We are a full-service Benjamin Moore dealer offering the best quality decorating products at the best prices around. We have an ample supply of paint and paint supplies, wallcoverings, custom window treatments, fabrics, and now NEW flooring selections from Kaleen Rugs and Luxury Vinyl Tile samples. And, of course, the same excellent customer service, knowledge, and customer satisfaction that you've come to expect.
ANNOUNCING OUR SECOND LOCATION:
Clarksville Paint & Decorating, a Benjamin Moore Dealer
12447 Clarksville Pike, Suite 1A, Clarksville, MD