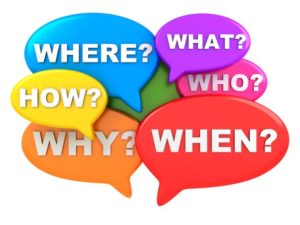 Painting your home can be a challenging task, regardless of which part of your home you decide to paint. It can be a demanding, time-consuming, and ultimately unsatisfactory job as a DIY project. In such cases, hiring a professional painting contractor may be the best option for your project. However, before you hire any contractor, there are a few essential questions that you should ask them. We have compiled a list of top questions that you can ask any painting contractor to ensure that you make an informed decision before starting your project.
Do You Carry Insurance?
When considering hiring a painting business, it is vital to inquire about their insurance coverage. A trustworthy painting contractor should be transparent about their insurance policies. It is recommended to verify if the company has workers' compensation insurance in case of any unfortunate accidents or injuries that might occur on your property. Asking these essential questions before hiring a contractor is crucial to ensure a smooth and worry-free experience.
Do You Issue Background Checks?
Background checks are standard for most jobs to verify the criminal history of job seekers. As a loyal customer, you can inquire about the recruiting process.
Are Your Painters Properly Trained?
It's perfectly fine to ask your painting contractor partner about the employment status of their workers. They often use subcontractors to reduce labor expenses, but the quality of work may be better. However, it's worth noting that companies that employ full-time staff are more likely to have policies that include background checks and workers' compensation.
What Painting Tools Do You Use?
When it comes to painting, the quality of your tools and materials can make a big difference. Before starting your project, take the time to learn about the different coatings and stains available. Additionally, ask your painting contractor if they use caulk and weatherstripping products, as these can help improve your home's energy efficiency by preventing heat loss and cold air from entering your home.
NEW LOCATIONS! VISIT THE US AND EXPLORE!
We've moved from the Dobbin Road location to our new, roomy location just down the road:
Columbia Paint and Decorating, a Benjamin Moore Dealer
6822 Oak Hall Lane, Suite C2, Columbia, MD 21045
443-319-4001
Expect the same one-stop shopping for all your decorating needs. We are a full-service Benjamin Moore dealer offering the best quality decorating products at the best prices around. We have an ample supply of paint and paint supplies, wallcoverings, custom window treatments, fabrics, and now NEW flooring selections from Kaleen Rugs and Luxury Vinyl Tile samples. And, of course, the same excellent customer service, knowledge, and customer satisfaction that you've come to expect.
ANNOUNCING OUR SECOND LOCATION:
Clarksville Paint & Decorating, a Benjamin Moore Dealer
12447 Clarksville Pike, Suite 1A, Clarksville, MD