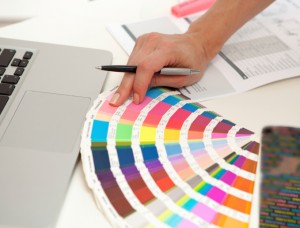 Home improvement projects can be exciting. The problem is, they tend to be daunting as well. Professional painting contractors can do their best to pitch in and help you. That will save you plenty of time, effort, and frustration. What homeowners don't realize is that a paint color consultant can influence how their house looks and feels – inside and out! 
Good Advisors Keep You in the Loop 
We know how busy daily life can be. Even as the COVID-19 pandemic continues, finding something to occupy your time can lose its novelty. If you fancy yourself an artist, have a go at picking the colors you want. Different hues, shades, and palettes will imbue the room with different attitudes. The floors, ceilings, walls, windows, and furnishings all have something to say and a part to play, so don't overlook them either! 
Factoring in the Surroundings
Living with a moody teenager can be quite an adventure. There's a reason the phrase "read the room" exists, after all! When you hire a paint color consultant, they'll take various factors into account. One such variable is the "mood" or "personality" of the space you're looking to rejuvenate. From the basement and kitchen to the mudroom and sunroom, every room will each have a unique ambiance. Never forget that. 
Color Consultants Can Bend Light
Spring is about to be in full swing. Summer isn't too far behind, either. Modern homeowners tend to be concerned about how their energy usage habits affect the environment. Picture this: paint color consultants can bend light to their advantage. Paint chips exude different colors based on the beams of light – either natural or artificial that hit them.
They See the Bigger Picture 
Paint color consultants can step back and see the bigger picture. They will carefully consider what you want the outcome to be. However, they won't have any preconceived ideas or notions of the way your home is presented. Although you can play around with the intensity of the visuals associated with paint colors, you'll need some guidance on how to do so.  
Giving a Second Opinion 
Second opinions carry a lot of weight. Before you decide which paint color to use, the consultant will provide you with some interesting samples. Pay attention to the variety of colors and how they mesh with each other. 
NEW LOCATIONS! VISIT US AND EXPLORE!
We've moved from the Dobbin Road location to our new, roomy location just down the road:
Columbia Paint and Decorating, a Benjamin Moore Dealer
6822 Oak Hall Lane, Suite C2, Columbia MD 21045
443-319-4001
Expect the same one-stop shopping for all your decorating needs. We are a full-service Benjamin Moore dealer offering the best quality decorating products at the best prices around. We have an ample supply of paint and paint supplies, wallcoverings, custom window treatments, fabrics, and now NEW flooring selections from Kaleen Rugs and Luxury Vinyl Tile samples. And, of course, the same excellent customer service, knowledge, and customer satisfaction that you've come to expect.
ANNOUNCING OUR SECOND LOCATION:
Clarksville Paint & Decorating, a Benjamin Moore Dealer
12447 Clarksville Pike, Suite 1A, Clarksville, MD