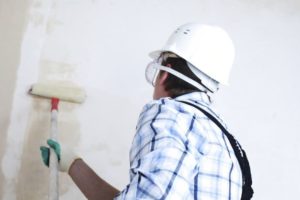 When painting your home, remember the importance of using primer. Though it may seem pointless to apply a layer of paint that doesn't have a visible purpose, the benefits of applying primer should not be underestimated. Here are some reasons why this step is crucial in the painting process.
Significant Paint Adhesion When Applying Primer
When painting a surface, it's vital to consider adhesion, which refers to the paint's ability to stick to the surface. Different surfaces may react differently to the paint applied, impacting how well the paint withstands flaking and peeling in the future. The primer is designed to stick to all surfaces and exceptionally well to paint. By using primer, the final layers of paint will have a better chance of lasting for years. This is especially crucial when painting surfaces that don't react well to the paint being used. It's worth noting that various types of primer are available, each designed to adhere to different surfaces. Therefore, conducting some research beforehand can significantly improve the outcome of the painting project.
Primer Is Necessary When Painting Over Dark Colors
If you paint over a dark-colored surface, the darker tones will often show through the paint. Primer solves this by providing a perfectly opaque surface for any paint color. When switching to a lighter hue, primer can cover the darkest surface and provide a considerably superior result. This is frequently the only option to attain an even finish.
Primer Increases Paint Durability
Primer acts as a sealant for any cracks or fissures in the surface, preventing moisture or air pockets from damaging the paint. For more extensive paint projects, especially those you want to wait to redo, we recommend including primer in your plan for a long-lasting paint job. Unless a qualified painting expert has advised explicitly against using primer, including it in your preparation is essential.
An Enhanced Look
Using a primer before painting creates a smooth and even surface as it is thicker and heavier than a single coat of paint. This effectively hides natural features of the material, like knots, joints, seams, and other irregularities that may show through a coat of paint alone.
NEW LOCATIONS! VISIT THE US AND EXPLORE!
We've moved from the Dobbin Road location to our new, roomy location just down the road:
Columbia Paint and Decorating, a Benjamin Moore Dealer
6822 Oak Hall Lane, Suite C2, Columbia, MD 21045
443-319-4001
Expect the same one-stop shopping for all your decorating needs. We are a full-service Benjamin Moore dealer offering the best quality decorating products at the best prices around. We have an ample supply of paint and paint supplies, wallcoverings, custom window treatments, fabrics, and now NEW flooring selections from Kaleen Rugs and Luxury Vinyl Tile samples. And, of course, the same excellent customer service, knowledge, and customer satisfaction that you've come to expect.
ANNOUNCING OUR SECOND LOCATION:
Clarksville Paint & Decorating, a Benjamin Moore Dealer
12447 Clarksville Pike, Suite 1A, Clarksville, MD