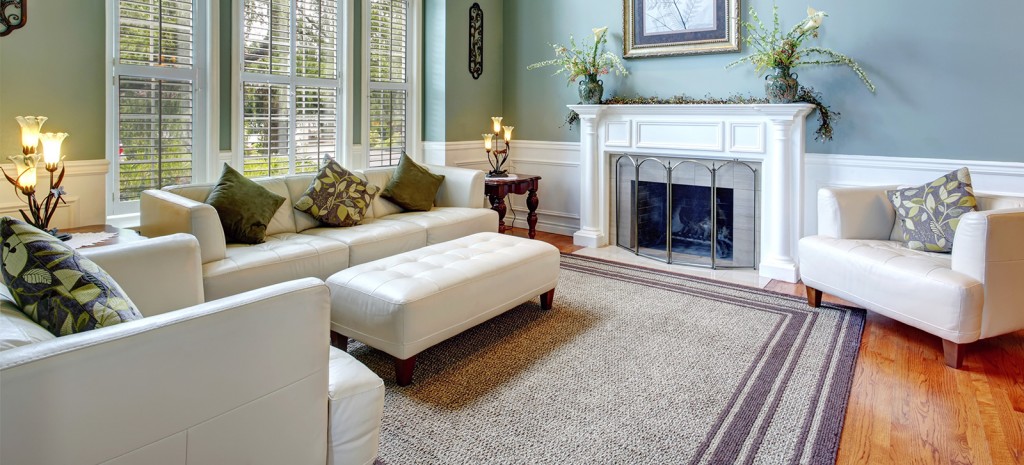 Even if you aren't a professional interior designer, you can still make the inside of your home look more beautiful than ever before. Sometimes it's as simple as a fresh coat of paint. Other times, you strive to install new flooring or remodel your kitchen. Maybe a bathroom renovation is in the works? Regardless of what you're trying to achieve, interior design is much easier than you might expect. 
The Definition of Textiles 
Let's start with an examination of what textiles even are. These products are either woven or made of fabric – at least, that's how they are defined from an interior design standpoint. Some examples include throw pillows, blankets, area rugs, window treatments, upholstery, and yes, wall art.  
Why They Are So Important 
Now let's turn our attention to why they are so integral. The interior design philosophy calls for many different elements to be brought together in a tasteful, charming way. In short, the textiles set the mood of the room. For example, silk and velvet are much more lush and expensive than say, cotton and bamboo. Take some time to play around with color palettes and see which you like better: complementing colors or contrasting ones. 
Ideas for Using Them 
And now, we come to the last point of our discussion. Here are some fun ideas for using textiles to make every room of your home look like it was done by an interior design professional: 
They can inspire you:

Did you know that textiles and fabrics can be a fascinating source of inspiration? Rugs, accent chairs, and throw pillows can nudge you towards the different colors to use in a single room or in multiple adjacent rooms. 
You can mix and match patterns:

Mixing and matching patterns might seem counterintuitive – turning everything into a confusing jumble – but that isn't always the case. Patterns and solids can add some visual flair without violating the rule of thumb regarding color palettes. 
Layering the textures makes a difference as well:

Finally, give layering the textures you plan on using in your interior design plan a whirl.  This technique also involves mixing and matching, but combining similar layers can be a fun way to make your room stand out from all the others inside your

home

.

 
NEW LOCATIONS! COME VISIT US AND EXPLORE!
We've moved from the Dobbin Road location to our new, roomy location just down the road:
Columbia Paint and Decorating, a Benjamin Moore Dealer
6822 Oak Hall Lane, Suite C2, Columbia MD 21045
443-319-4001
Expect the same one-stop shopping for all your decorating needs. We are a full-service Benjamin Moore dealer offering the best quality of decorating products at the best prices around. We have a large supply of paint and paint supplies, wallcoverings, custom window treatments, fabrics, and now NEW flooring selections from Kaleen Rugs and Luxury Vinyl Tile selections. And of course the same excellent customer service, knowledge and customer satisfaction that you've come to expect.
ANNOUNCING OUR SECOND LOCATION:
Clarksville Paint & Decorating, a Benjamin Moore Dealer
12447 Clarksville Pike, Suite 1A, Clarksville, MD