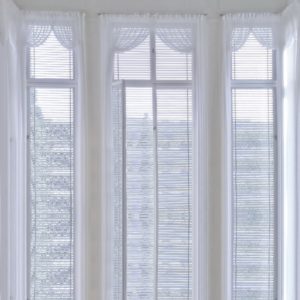 Livening your windows goes a long way towards improving your curb appeal. When you are beginning the first stages of a home renovation or are focusing on interior design, it's easy to overlook just how important the window treatments are. Ready to make an investment? Here are some of the reasons why you should. 
Adjustable, Filters Light, and Very Efficient 
Let's start with one of the most common questions most homeowners have. How adjustable are the custom window treatments? They are incredibly adjustable in the sense that you have free rein over how they look, what color they are, what they're made of, and the features they have as well. You can have window treatments that are made of fabric, wood, aluminum, and even synthetic materials. All window treatments featured corded, cordless, and automatic options. Moreover, you can also choose between horizontal and vertical configurations in any length or width you so desire. Light filtration and privacy are hugely important as well. If each room has a different aesthetic or color scheme, then you shouldn't hesitate to mix and match the window coverings as you see fit; they are custom pieces for a reason, after all. 
Matchy-Matchy or No? 
Window coverings don't necessarily need to match. After all, you can have sheer, semi-sheer, or opaque material. Sheer and semi-sheer are the best choices for windows in kitchens, dining rooms, doorways, and any other part of your home that calls for plenty of natural light. Opaque is best for bedrooms, bathrooms, and anywhere else where privacy is preferable. 
Do They Boost Home Value? 
Finally, let's take a moment to talk about home values. The window coverings, whether or not they are custom-made, serving aesthetic and functional purposes. They count as energy-efficient upgrades, which increase your home's value. After all, this is a popular feature that many prospective buyers are looking for in their new home. More efficient homes sell for 9% more than homes that are not as energy efficient. 
NEW LOCATIONS! COME VISIT US AND EXPLORE!
We've moved from the Dobbin Road location to our new, roomy location just down the road:
Columbia Paint and Decorating, a Benjamin Moore Dealer
6822 Oak Hall Lane, Suite C2, Columbia MD 21045
443-319-4001
Expect the same one-stop shopping for all your decorating needs. We are a full-service Benjamin Moore dealer offering the best quality of decorating products at the best prices around. We have a large supply of paint and paint supplies, wallcoverings, custom window treatments, fabrics, and now NEW flooring selections from Kaleen Rugs and Luxury Vinyl Tile selections. And of course the same excellent customer service, knowledge, and customer satisfaction that you've come to expect.
ANNOUNCING OUR SECOND LOCATION:
Clarksville Paint & Decorating, a Benjamin Moore Dealer
12447 Clarksville Pike, Suite 1A, Clarksville, MD