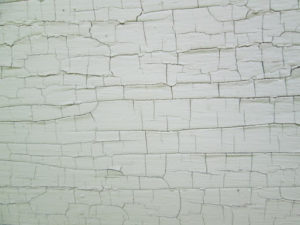 Paint failure is a huge problem. You might not notice it or recognize it for what it is right away, but trust us, it can only get worse unless you do something about it. Paint failure is also known as paint adhesion loss and happens when the layers of paint start to peel away from the surface on which they are applied. Repainting your walls can be a huge hindrance when you have a hundred other things to do this holiday season. So come and join us as we find out more! 
Common Causes of Flaking Paint
Even though modern paints are formulated to be waterproof, this wasn't always the case. Paint from past decades wasn't as water-resistant, and that can be an immense challenge to rectify. Unfortunately, high humidity levels can contribute to various paint failure problems. For instance, plywood's tendency to expand and contract when exposed to water or humidity can cause paint adhesion loss to accelerate. Other reasons why your paint is cracking, flaking, or chipping include the following: 
poor surface prep 
expired paint and 
improper application   
How to Know It When You See It 
So with all of that in mind, how you can spot the signs of paint failure? Small cracks on your walls will turn into hairline fractures; if left untreated, then the layers of paint will begin to split apart before curling and flaking onto the floor. This problem can affect the paint on your walls and ceilings – and could also affect your building's substrate.
Why is it So Toxic?
These days, modern paint formulas are meant to be nontoxic. Even so, any building with cracking, fading, or peeling paint on its face will discourage potential customers from walking inside. Lead paint can deteriorate after several decades and potentially expose everyone under your roof – whether in a residence or a commercial building – to associated health risks. Structural integrity issues and excessive water damage could lead to cave-ins or mold infestations that you wouldn't know about until it's already too late. 
NEW LOCATIONS! COME VISIT US AND EXPLORE!
We've moved from the Dobbin Road location to our new, roomy location just down the road:
Columbia Paint and Decorating, a Benjamin Moore Dealer
6822 Oak Hall Lane, Suite C2, Columbia MD 21045
443-319-4001
Expect the same one-stop shopping for all your decorating needs. We are a full-service Benjamin Moore dealer offering the best quality decorating products at the best prices around. We have a large supply of paint and paint supplies, wallcoverings, custom window treatments, fabrics, and now NEW flooring selections from Kaleen Rugs and Luxury Vinyl Tile selections. And of course, the same excellent customer service, knowledge, and customer satisfaction that you've come to expect.
ANNOUNCING OUR SECOND LOCATION:
Clarksville Paint & Decorating, a Benjamin Moore Dealer
12447 Clarksville Pike, Suite 1A, Clarksville, MD