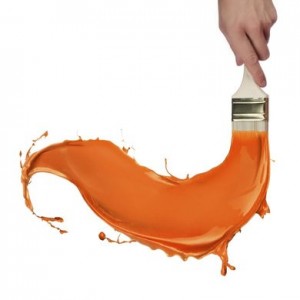 Basements are typically the overlooked room in any house. In fact, basements are often seen as the hideous space that people avoid altogether in their homes. However, it doesn't have to be that way. You can actually love your basements and they can be your favorite room. Simply painting your basement could allow you to see your basement in a completely new light. If you want to spruce up your basement with healthy new paint, consider these helpful tips to get the job done right.
Use Lightly Colored Paint
Being strategic when it comes to painting your basement is the best way to get the most out of the ordeal. In fact, finding the places in your home where light is vast, should be where you truly incorporate the lighter paint colors in these areas. Basically, the idea is to highlight these wonderfully lit areas while providing an abundance of natural light to shine. This will also alleviate a dark, boring basement overall. 
Incorporate Light Fixtures
Adding as much light as possible is key to loving your basement. In fact, light gives the amazing illusion of a bigger room. As a result, having adequate lighting needed to make your basement seem vast can really transform how you look at your basement. 
Limit The Numbers of Colors
One of the key things to remember when painting a room is important. In fact, using way too many colors in any space can easily overpower your room. Use the 60-30-10 rule when painting your basement. Think: 60% of the room should be in the dominant color; 30% in the secondary color; and then 10% should be only used for any accents. 
Select A Glossy Finish
Beyond the colors, finding the right paint finish makes a huge difference in how the paint appears on your walls. In fact, when painting your basement, consider a glossy finish. Glossy finishes are better suited for areas that are notorious for moisture and stains — like your basement. 
NEW LOCATIONS! COME VISIT US AND EXPLORE!
We've moved from the Dobbin Road location to our new, roomy location just down the road:
Columbia Paint and Decorating, a Benjamin Moore Dealer
6822 Oak Hall Lane, Suite C2, Columbia MD 21045
443-319-4001
Expect the same one-stop shopping for all your decorating needs. We are a full-service Benjamin Moore dealer offering the best quality of decorating products at the best prices around. We have a large supply of paint and paint supplies, wallcoverings, custom window treatments, fabrics, and now NEW flooring selections from Kaleen Rugs and Luxury Vinyl Tile selections. And of course the same excellent customer service, knowledge and customer satisfaction that you've come to expect.
ANNOUNCING OUR SECOND LOCATION:
Clarksville Paint & Decorating, a Benjamin Moore Dealer
12447 Clarksville Pike, Suite 1A, Clarksville, MD