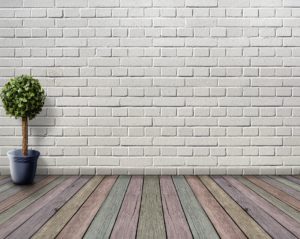 New flooring can be one of the hardest decisions you have to make when remodeling or redesigning your home. There are dozens, if not hundreds, of options to choose from. And while you want something stylish and aesthetically pleasing, it also absolutely has to be durable. A beautiful floor that doesn't hold up to the wear and tear of your everyday life isn't a wise investment. So when it's time to choose your new flooring, keep these room-specific suggestions in mind. 
Kitchen
The floors in your kitchen have to withstand a lot of abuse. Chairs and other furniture move over them. People track dirt and grit in on their shoes. And how often do you drop pans or break glasses? Probably more than never. All of these will wreak havoc on hardwood, which is often the aesthetic choice. Instead, opt for tile or vinyl. There are options in both of these categories that can mimic the hardwood look if you want it. These would also both be good choices for a mudroom floor.
Bathroom
The biggest problem that bathroom flooring faces is moisture, so your choices in this room have to be able to withstand water. Porcelain tile is the traditional choice in a bathroom, and as they say, don't knock the classics. It is easily the best choice also, though you should opt for a textured tile to avoid slippery situations. Tile would also be a good choice for a laundry room floor.
Family Rooms
Family rooms, like living and dining rooms or dens, are places of cozy relaxation, and they benefit greatly from the warmth and style of traditional hardwood. Choosing it for these rooms can also improve your home's value. If your lifestyle might be too hard on traditional hardwoods (you have lots of dogs, kids and their toys, or stiletto-wearing friends), consider engineered hardwood instead to get a more dent-resistant species without paying full price.
Basement
Water and moisture are a threat to any floor that is below-grade, so choose your flooring options carefully. Whatever you choose must be rated for below-grade installation or you will have problems very quickly. Vinyl is the best choice in most basements, and it has the added benefit of being relatively cheap and easy to install. If you're worried about it being too cold, consider a rug on top.
NEW LOCATIONS! COME VISIT US AND EXPLORE!
We've moved from the Dobbin Road location to our new, roomy location just down the road:
Columbia Paint and Decorating, a Benjamin Moore Dealer
6822 Oak Hall Lane, Suite C2, Columbia MD 21045
443-319-4001
Expect the same one-stop shopping for all your decorating needs. We are a full-service Benjamin Moore dealer offering the best quality of decorating products at the best prices around. We have a large supply of paint and paint supplies, wallcoverings, custom window treatments, fabrics and now NEW flooring selections from Kaleen Rugs and Luxury Vinyl Tile selections. And of course the same excellent customer service, knowledge and customer satisfaction that you've come to expect.
ANNOUNCING OUR SECOND LOCATION:
Clarksville Paint & Decorating, a Benjamin Moore Dealer
12447 Clarksville Pike, Suite 1A, Clarksville, MD
443-552-1111